About Firm
Our law office was established early in the year 2005. Its objective is provision of a complex legal consulting to a domestic and foreign corporate clientele in relation to business and investment activities.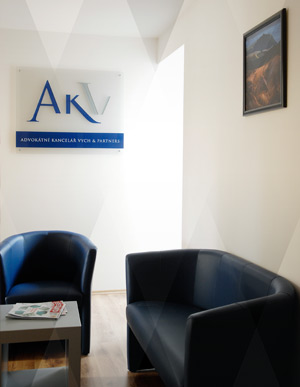 During the existence of our law office we provided and completed several complex acquisition projects for our clients. These involved purchase of shareholder shares, companies and their parts, formation of joint ventures and other types of cooperation for our clients as shareholders of major business companies in the Czech Republic. We also gained experience from preparation and implementation of a contractual documentation between our clients and public corporations based on which PPP (Public Private Partnership) projects or public contracts are performed. In the long-term we closely focus on provision of legal services to companies providing infrastructural services, such as operation of water and sewage systems, heat systems, sewage plants and other communal services.
When providing our services, we pay close attention to complex solutions not only from a legal point of view, but also with regard to taxes and related business aspects. We are able to reach this objective easily, as the founding member of our law office has both legal and economic education in the area of finance and banking.
In order to provide complex solutions we closely cooperate with time-tested specialists on taxation, accounting, auditing and evaluation, as well as with court executors, notaries and professionals on environmental consulting and auditing and other experts.
Business activities of our clients are connected with risk of a business loss caused by illegal or criminal acting by their counterparts or third parties. Therefore, we also deal with enforcement of property rights of our clients as a party injured by criminal acting of other persons according to relevant provisions of the Criminal Code.
Besides the main focus of our office, we obviously provide legal services in other areas, such as civil law, copyright law, legal relations to real estate, disputes including arbitration, bankruptcy law and others. When solving any problems we strive for maximum transparency, clearness and briefness of a solution proposed. Should there be any alternative solutions of the problem, we draw attention of our clients to any risks connected with individual alternatives.
We provide our services quickly and flexibly. We always keep deadlines agreed with our clients. Strict confidentiality of any information gained is a matter of course. We provide our services in Czech, English and German. If needed, there are translation and interpreting services of court interpreters available.
For provision of our services we use the latest computer and telecommunication equipment with permanent Internet connection.
Our office has the professional liability insurance arranged with the limit of indemnification of CZK 70,000,000 per case.